In an age when everyone with a smartphone has a high-resolution camera handy in their pocket or handbag, when social media sticks its beak into every crevice of human existence and nothing is too private to be off-limits, it might seem that you can sally forth into the world and blaze away at whatever and wherever takes your fancy – but hold that trigger finger. Would you be surprised if you come to know that there are a few places on our planet where photography is forbidden no matter how heavenly and mesmerizing it might be? There is a fine if you are caught clicking. Strange, but true! Come, let us find out where you are not supposed to expose your camera, or allowed photography.
1.The Liberty At The Abbey of Saint Gall, Switzerland
The Library was founded in 719 and is one of the oldest libraries in the world. The library stores manuscripts dating before the year 1,000, making its contents incredibly precious. You wont allow to bring your camera inside and you must wear soft shoes to protect the floors too.
2. Michelangelo's David
This is a world-renowned masterpiece in Italy. You can stare at it as much as you can, but if you are carrying a camera, you can expect admonishment from guards who yell 'No photo!' with alarming regularity. The no-camera zone in this building maintains a strict rule and purity for the iconic statue. Though thousands of visitors flock to admire the piece of art, no one is permitted to click pictures, no matter how much their fingers itch to click.
3. Taj Mahal, India
The outside? Sure, snap away. But the inside is a tomb and it's disrespectful to photograph it. There are strict rules dictating what you can and can't capture inside, and guards are stationed everywhere to prevent anyone sneaking a shot.
4. The Red Light District, Amsterdam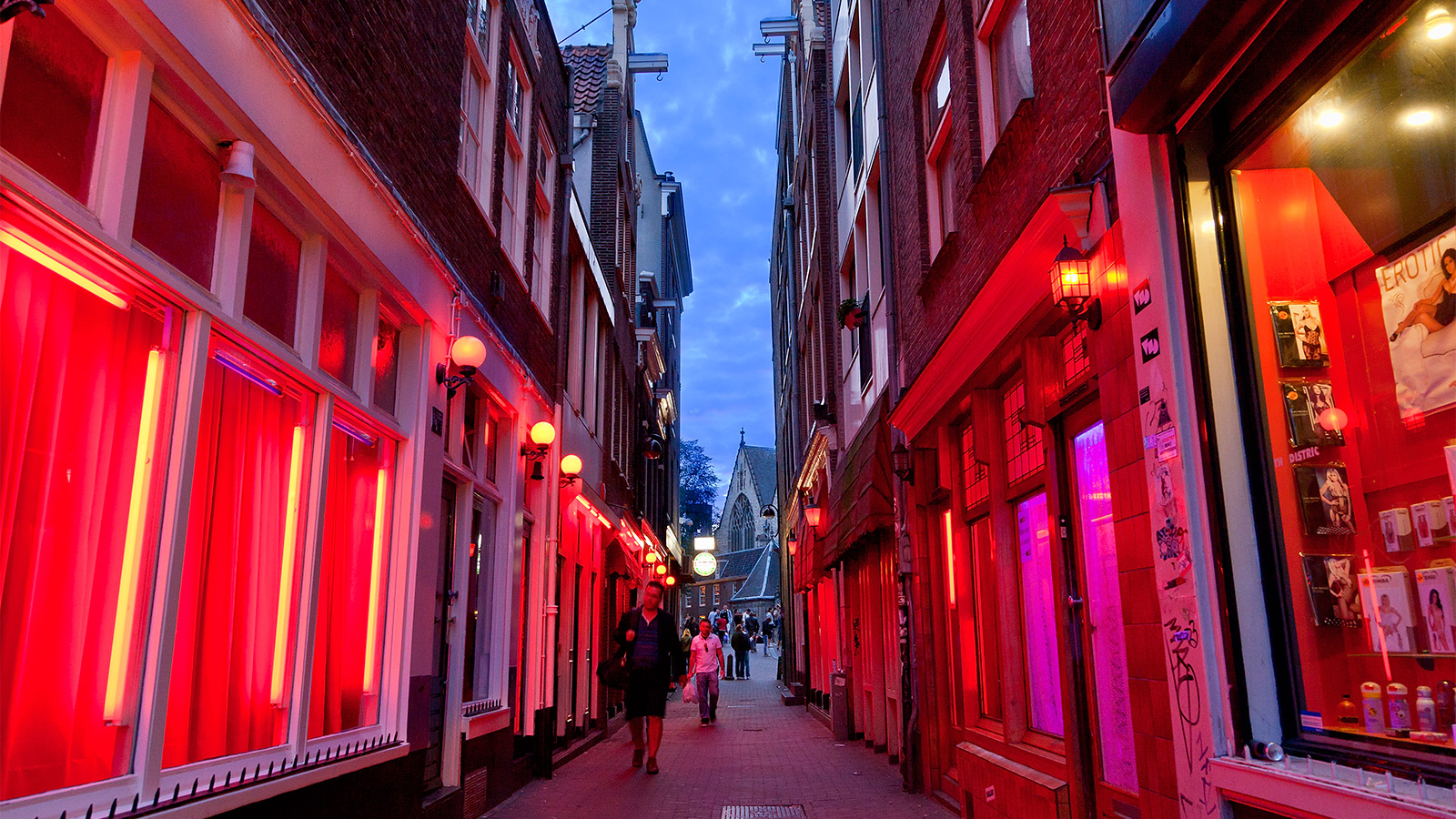 The beauty of Amsterdam not only goes into the eyes of the beholder but also their cameras. Nevertheless, the Red Light District is famous for brothels, canals and coffee shops as well. Photography is banned because of the prostitutes who stand in the way and look from the windows. Do not expose your camera, it might be taken forcibly.
5.Jewel House (Home of the crown Jewels) London, UK
Many Tourists flock to the tower of London to see where the famed crown jewels are kept. But no one is allowed to take pictures of the breathtaking array of jewels. Above all, these treasures are under the security of 100 guards and more than 100 CCTV cameras. The visitors are kept under strict observation so there is no room for any gimmicks.
6. Valley of the kings
In a spiritual place such as Egypt, There are many rules to follow. One rule that you would not want to break is photographing at the valley of the kings. Not only you would not want to anger any lingering spirits, but you also won't want to pay a hefty fine.
Everyone who enters these illustrious tombs and monuments is searched, and if you do hide a camera in and click, you risk an E£2,000 (US$115) fine.
7. Golden Gai,Tokyo, Japan
This intrinsic patchwork of tiny alleyways is crammed with over 300 bars, with seating for a very few people. The Japanese regard this place as a remnant right from the times of yore. This is a place where international visitors can experience a unique night out. Visitors are not allowed to take photographs of the alleyways. Moreover, the reason goes back decades ago when prostitution was highly common in this area.
8. The Sistine Chapel
You might think that the frequent cries of 'No photo! No video!' heard in the Sistine Chapel might be because it's a sacred space – and you'd be partly right. But it's also down to the fact that Japan's Nippon Television Network Corporation has the exclusive rights to photograph and video the chapel, after paying for the restoration of the artworks 20 years ago.
9. Uluru-Kata Tjuta National Park, Australia
Despite being Australia's most famous landmarks, photographs are not allowed for commercial purpose, including social media updates and posts. The ancient aboriginal tribe from the Uluru-Kata Tjutu Park observe their rituals with sanctity and restrict visitors to click photographs or make any documentaries. They believe their custom is degraded if sacred activities are clicked or even filmed. Well, no one will spank you for clicking a quick picture with your cell phone, but you can expect a scold if you set up your tripod.
10.The Alamo,Texas, US
The Alamo is a historic building Considered to be a shrine to the liberty of Texas, no photos are permitted inside the historic building. You must also lower your voices when speaking, and gentlemen should remove their hats.
11. Kumsusan Palace of The Sun, North Korea
The Kumsusan Palace of the Sun is a mausoleum of Kim Jong-il and Kim II-sung, which is considered as one of the most heavily-guarded territories in the world. Visitors flocking to North Korea with budget holiday packages must submit their things, including cameras and mobile phones apart from their wallet before entering the gate. The place maintains a dust-free zone. Hence, they must pass through a dust-blowing machine to ensure they do not carry dust particles into the halls.
12.Westminster Abbey, London, UK
The church believes that the integrity of the building would be damaged with the distraction that widespread photography brings – but it does have a gallery of photos on its website that you can download for personal use.
13. The Eiffel Tower, Paris
What? Are you serious? This cannot be!!! But, that is correct, you are allowed to take as many photographs during the daytime and share and publish but clicking night shots without permission is illegal. This means you're not supposed to post photos of it online, or distribute them commercially. The reason is – the light show makes Eiffel Tower a wonderful piece of art. Therefore, as a work of art, it has different copyright guidelines. Consider posting that Instagram of a daytime shot instead, maybe?